Which
Peyronies Disease Treatments
Really Work? - 2021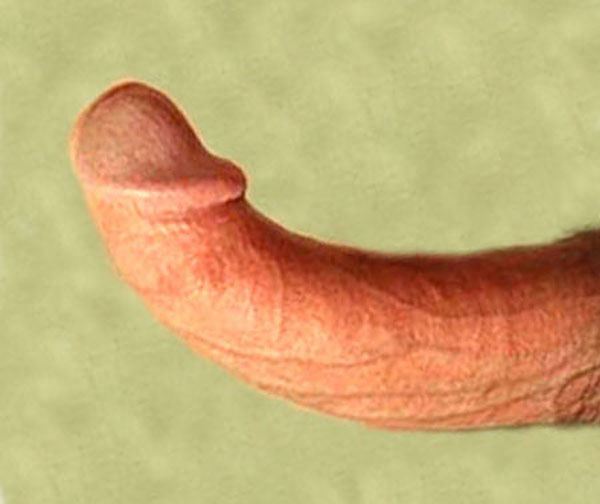 You would think all the Peyronies Disease treatments worked. But they don't. Not if your intention is to straighten your penis to a point where it looks normal again.


What Are
Your Options?


There are a variety of Peyronies Disease treatments available:


  -   Massage
  -   Injections
  -   Weights
  -   Penis Pumps
  -   Creams
  -   Surgery
  -   Traction


You can find an explanation of each of these in the left column of this page. I think you will find it well worth the time spent learning something about all of them.
That way you won't waste your time (and lots of money) on methods that will undoubtedly disappoint you. You will be able to proceed with confidence. And, you will learn how to get some really satisfying results.



"The only two methods of Peyronies Disease treatment
that have been proven to straighten a bent penis successfully
are penis surgery and penis traction therapy (PTT)."
The Horrible Possible Side Effects
of
Penis Surgery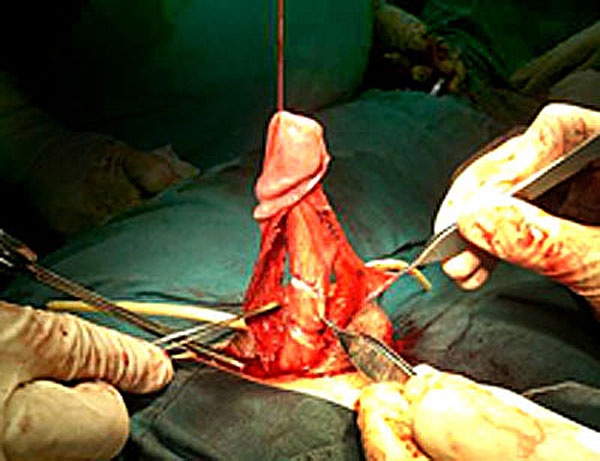 The big problem with this surgery is that it comes with so many possible serious side effects. These include, and are not limited to:


A shorter penis (this is definite part of the surgical straightening operation: the Nesbit Procedure )
Inability to achieve an orgasm
Scarring (which could bend the penis in another direction later on)
Damage to the urethra (the tube that carries urine and semen from the body)
This type of surgery will also cost you upwards of $7.000.
And, you will have about a week in bed with a catheter in your penis after the surgery is done.
Why Correct Traction Has Been Proven
to be:
The Best of All Peyronies Disease Treatments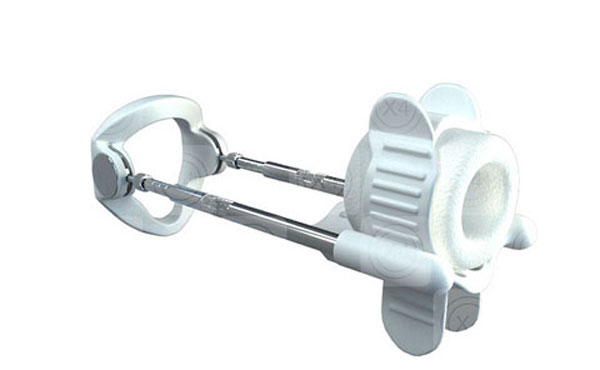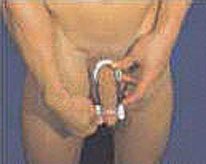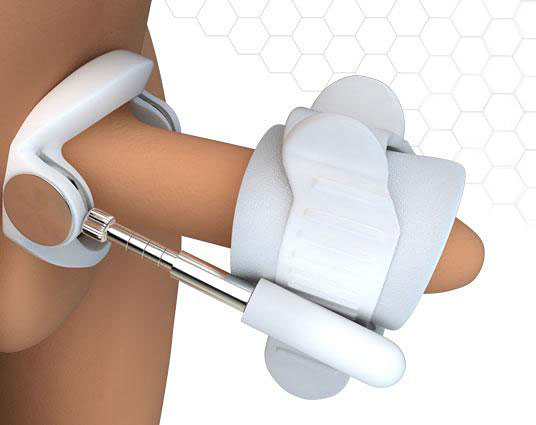 Peyronies Disease treatments using correct penis traction have been
clinically proven to be the:
- Safest
- Most Effective
- Easiest
Peyronies Disease treatments available!
And, correct traction has none of the horrible possible side effects of these surgeries.
Correct traction is so good that it is medically endorsed and recommended in 29 countries worldwide.
"More and more,
the medical community is turning to correct penis traction
as the first line of treatment
for
Peyronies Disease."

ref:erence Dr. Paolo Gontero
Medical News Today
https://www.medicalnewstoday.com/articles/223019.php
Let's look at:
Traction vs Surgery


We are a nation accustomed to a "Quick Fix". We have been trained to search for the "Fast and Easy Way".
What we are never usually told, is that "Quick and Easy" methods are NOT always (or even usually) the best or the safest way to do things.
At certain times, Quick and Easy are wonderful! I mean isn't that what automation is for? To make our lives more pleasant.
Computers, Telephones, I Phones, I Pods, DVDs,.... these things are fun! And very helpful.
However, when you are talking about your health and the future of your dick, taking a little more time to do a safer and better job can be a much smarter and healthier idea.
So let's take a look at both:


Penile Surgery:
Surgery is your "Quick (but risky!) Fix" here. Fast and seemingly easy!
You hand over $7,000+ dollars, lay down on a table, they put you to sleep, when you wake up the operation is over. Boom!
Easy as pie! So you think....
About 6 - 8 weeks later after it all heals up: Your cock will be shorter. Your erection will be shorter, also. You'll have a great big scar on your dick. And all that may not bother you.
But, along with all these things, you may also now be impotent! Or unable to maintain an erection. Possibly you won't be able to achieve an orgasm..... And these conditions may be permanent!
When you cut so many blood vessels and nerves, these things can happen! And they do happen. These are always definite risks with this kind of penile surgery.
That is why medical doctors usually always recommend waiting about 18 - 24 months to see if the erections will straighten out before they recommended surgery.
But, with correct traction, none of these risks are necessary.
And traction has been clinically proven to give superior results to any other method of penile straightening, including dangerous surgery.


Correct Traction:
Before 1994, surgery was often the only way to fix bent erections in a large number of cases.
But, in 1994, Dr. Jorn Ege Siana M.D. developed the original penis traction device.
Dr. Siana is a penile surgery specialist. He is also a director and founder of the Scandinavian Clinic of Plastic Surgery in Germany and Denmark.


Dr. Siana's traction device soon became the #1 method for safely and effectively straightening a bent penis. In fact correct traction has been clinically proven, over and over again, to be the safest and most effective of all Peyronies Disease treatments.



"As a Peyronies Disease treatment,
correct traction
comes with none of the possible horrible side effects
associated with penis surgery."


And, you can get one of the best correct traction devices in the world for under three hundred dollars. That's correct: Less than $300. TOTAL. Not thousands, as penile surgery does.
Making
an
Educated Decision


Take the time to read the articles you see on the navigation bar the left side of this page. It won't take you long. And, you'll learn all you need to know to make a wise, confident, and educated decision about peyronies disease treatments.

Spending a lot of time and lots of money on Peyronies Disease treatments that don't really work will only make you feel upset and frustrated.
As I mentioned earlier, you can find all of the other methods listed on the left side of this page.
It's a good idea to read them all. That way you will understand why it is actually impossible for most Peyronies Disease treatments to really straighten a bent penis caused by scar tissue.
And, you will understand why some of these methods could even make your condition worse!
I Want You to Have
Satisfying Results


If you really want to straighten your bent penis, so that it looks normally straight again, there are only two methods that have been clinically proven to work: surgery and traction. Both methods are medically approved.
However: The safety of traction over surgery should make the smart choice obvious.
You only get one cock. There are no replacements available. So, don't risk ruining it and your entire future sex life.

And, even for those who have doubts about correct traction, isn't it worth trying before subjecting yourself to a surgery that could possibly ruin your sex life forever?
If for any reason you fail to achieve the results you desire with correct traction (and to my knowledge no one ever has), surgery is still an option.
So why take unnecessary risks???


CONCLUSIONS:


If you are one of those men (60%) whose bending erection has not corrected itself after about 18 months, you found your way here looking for Peyronies Disease treatments that will fix your bending problem. Really fix it.  Make it look normally straight again. Right?

As you learned, the only two medically approved methods proven to for straighten a bent penis effectively are: surgery and correct traction.
Everything else has proven to give only partial results or no real results at all.

Considering:


The Superior Effectiveness


The Lack of Horrible Possible Risks and Side Effects


The Ease


The Enormous Cost Savings



that correct traction has over surgery, it is easy to understand why correct penis traction has become the #1 choice of all Peyronies Disease treatments worldwide!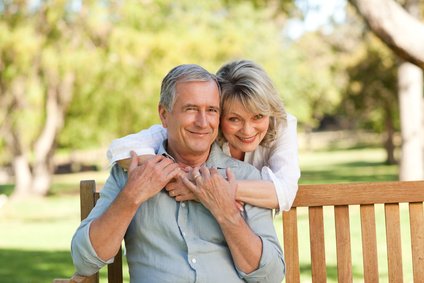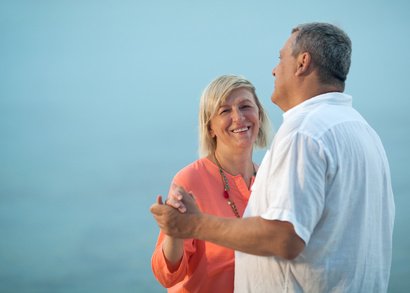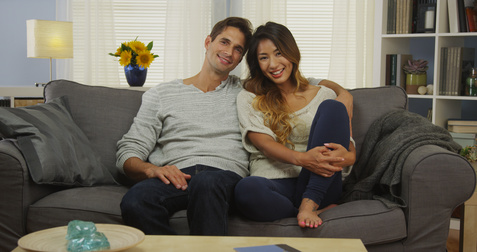 Be Well.....

~ William