About Me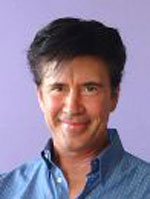 William Zmachinsky
Hello! My name is William Zmachinsky. I am a member of the International Society for Sexual Medicine, American Urological Association, and editor of bentpenis.org. Welcome to the first website devoted strictly to correcting a bent penis, safely and easily. Established February 2007.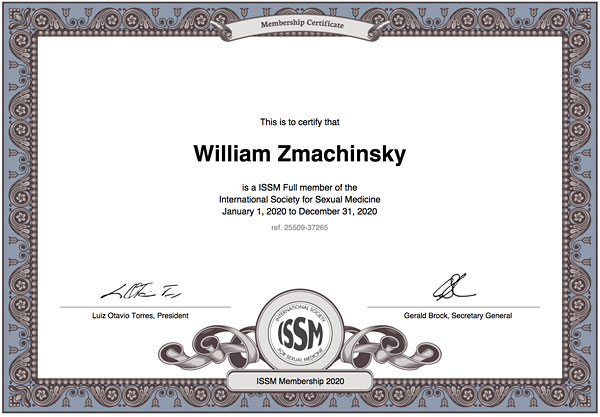 I'd like to tell you a little about how this website came to be.
I am a research scientist and reporter. I am the author of Prostate Massage and Health as well as the author of over 400 articles on men's health issues. I am a regular contributing author to both Researchgate and Academia.edu. My articles currently appear on over 600 websites. I have 12 years writing specifically on men's health issues and men who have fixed their problems with natural treatments.

I am also the editor and author of three other very prominent websites: bentpenis.org,   and peyronies-disease-treatments.com. and prostate-massage-and-health.com. I now have approximately three million readers annually.

My prostate website is considered to be the #1 website for information on all natural prostate care. You may find it very interesting.

Because I had personally suffered from Peyronies Disease 10 years ago, I have done an extraordinary amount of research on this topic, a bent penis, the erectile dysfunction it can cause, and every treatment ever tried to fix the problem. And, that is what this website is about.

Since most medical reports are hard for non-medical people to read and understand, I created this website so that any man can learn and understand the research material. I relate all the research in common, easy to understand English.

As I stated, I am a research scientist and reporter. I do not diagnose or prescribe for anyone. Please don't ask me to. But, if you have any other type of question, you can contact me here.
The Researchers


Where does my information come from?
That's a very good question that I want you to have the answer to. Mostly it comes from the medical journals listed below. It also comes from numerous around the world men who have personal experience straightening their own penises. Everything you read here has definite scientific and clinical backing. If you want to search a subject yourself, I list all the sources in link form just below.

A partial list of the Doctors who authored the original materials:
Dr. Michael R Abern, Dr. Stephen Larsen, Dr. Lawrence A. Levine, Dr. F. Karimi, Dr. Gerald Brock, Dr. Eric Chung, Dr. Milan D. Bjekic, Prof. Dr. Mustafa Faruk Usta, Dr. Tumay Ipekci, Dr. Juan Ignacio Martinez‐Salamanca MD PhD, Dr. Ling Young, Dr. Matthew Solomon, Dr. Paolo Gontero, Dr.Massimiliano Di Marco, Dr. Jorn Ege Siana, Dr. Gianluca Giubilei, Professor Riccardo Bartoletti, Dr. Tizzani Alessandro, Dr. Nicola Mondaini, Dr. Gerald H. Jordan, Dr. Culley C. Carson, Dr. Larry I. Lipshultz, Dr. Arthur L. Burnett, Dr. Egui A, Moncada, Dr. Christian J. Nelson, Dr. John P. Mulhall
Sources of their work include:
The Journal of Sexual Medicine
Global Journal of Health Science
International Journal of Impotence Research
Journal of Urology
BJU International
International Journal of Clinical Practice
Nature Clinical Practice Urology
Reviews in Urology
US National Library of Medicine
Nature Reviews Urology
Andrology - Wiley Online

Surgical and Natural
Penis Straightening Is Possible


Surgery for Peyronies disease is a very workable solution for many men. It can be very effective in most cases. But, the fact is, only about 10% of men with a bent penis currently choose the surgical route. Why? Because it does come with some rather terrible possible side effects. Also, penile bending will recur in approximately 25% of these men in the following 10 years. And, Peyronies surgery is costly.

Correct Penis Traction, also medically endorsed and recommended, FDA approved, is called the "natural" solution. It's totally non-invasive. It's main advantage is that it comes with none of the possible horrible surgical side effects. That is why many specialists are now recommending it as the first line of treatment. The one draw back with penis traction therapy is that it takes some time.

Here is My Goal


I want you to have all the factual knowledge, from the experts, on both surgical and non surgical treatments, so that you you have all the information you need to get the results you want, the way you want to.


I want you to have a normal sex life again.


If reading this website helps you achieve these goals, I will consider myself a success.



I receive hundreds of emails and letters from men all over the world telling me of the great results they have attained from  this website.

I hope you will soon be sending me an email of your own with news of the great results you have achieved because of what you learned here.

Be Well.....

~ William
Ready to get started?
go to:
Fix a Bent Penis Without Surgery