Is Penis Traction Safe?



Is penis traction safe? That's a very important question.
And, it needs a serious answer.
So, let's start with a quote from an important paper in the European Medical Journal on Peyronies disease and a bent penis:

"Penile traction devices (PDTs) have been studied as a treatment for straightening the penile curvature in men with PD....  There are no serious adverse events, including skin changes, ulcerations, hypoesthesia (numbness), or diminished rigidity."

reference: Dr. Ali Can Albaz, European Medical Journal
"Peyronie's Disease: Recent Treatment Modalities"
https://www.emjreviews.com/urology/article/peyronies-disease-recent-treatment-modalities/
The Purpose of Penile Traction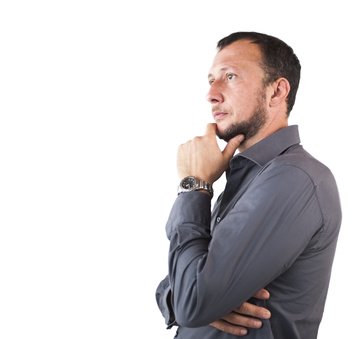 Traction on the penis has 3 purposes:

1)  Straighten a curved or bent penis
2) Penile Enlargement
3) Healing support after penile surgery



Is Penis Traction Safe?
Traction correctly done with a high quality medically approved device has been clinically proven to be safe and effective for all 3 purposes mentioned above with no adverse side effects.
"Penis traction is so good,
in fact,
that it is endorsed and recommended by doctors
in 29 countries worldwide."
Yes, correct penis traction is so good, so Safe and Effective, that it is now medically endorsed and doctor recommended in 29 countries worldwide. This includes:
USA • Canada • United Kingdom • Italy • Holland • Germany • France • Denmark • Brazil • Thailand • Sweden • Taiwan • Uruguay • Switzerland • Portugal • Japan • Argentina • Philippines • Venezuela • Luxembourg • Australia • Andorra • Serbia • Mexico • Chile • Malaysia • Tunisia • Norway
Are There Any Dangers?


In clinical study, correct traction has been proven over and over again to be the safest and most effective method for straightening a bent penis.

The primary dangers and problems from penis traction come from:
Using a poor quality device
The Best High Quality Devices
I Have Found


Currently there are 23 different manufacturers of traction devices for the penis.
I have researched every one of them.
There are only two on the market that have met all of my personal requirements for quality, reliability, effectiveness, and safety. These, as you know, are the Quick Extender Pro and the Pro Extender devices.
Both units are:


From the original design developed by Dr. Jorn Ege Siana, M.D. in 1994.
Made of the best Medical Grade Materials
Classified as Class 1 Medical Devices
Bear the "CE" seal. This is a stamp of safety given to medical devices by European Health Authorities.


The Problems With the Imitators


The majority of problems from these "copy cat" traction devices arises not from incorrect usage, but from using an inferior, imitation, "cheaper" device.
"Cheaper" is the key word here. Correct penis traction is so effective that it can be effectively used to enlarge a cock. As much as 1 1/2 inches!
And with all the male sexual insecurity there is, there are about 26x more men looking for a bigger dick than there are men looking to fix a bent one.
So enlargement is often emphasized. Especially on the cheap poor quality units that are only looking for a quick sale. These poor quality units may damage your cock permanently.
But make no mistake. In clinical study after clinical study, a high quality traction device has proven to be the best and safest method for straightening a bent penis.
And, traction with a high quality device has proven to be the only Safe and Effective method for adding length as well as width to a man's shaft.
Avoid a Tragic Mistake!


Men with a bent penis (Peyronies Disease) almost invariably choose one of the two devices I mentioned above. When a man is suffering from an uncomfortable condition already he usually wants the best and safest product he can get.
But men who only want to get a bigger cock, for whatever personal reason, often take a different attitude. Many will buy a cheaper imitation unit because they consider it no more than a sex toy.
This can be a horrible and tragic mistake! We are talking about the safety of your cock here. And you cock is not something you can replace if you damage it.
The cheaper imitations of the devices I mentioned have to do something to cost less.
Since some of the very best ones cost under $300 dollars, the only way to make a unit less expensive is to cut out the expensive high grade structural materials and use less expensive inferior materials.
These inferior "copy cat" penis traction units look almost exactly the same as the high quality ones. But, there are definite differences in quality and/or design. And these differences are what can cause severe penile damage when used.

The monetary savings is about $100 - $125 dollars. Is saving that amount of money worth risking damaging your cock permanently? I don't think so. Not to me.
It's Easy to Make the Right Choice


So, if you are thinking about using traction to straighten a bent penis or to enlarge it, you want to be sure to use the absolute traction unit you can find.
As I stated above, from my research:  The best penis traction devices are made by ProExtender and Quick Extender Pro.
The reason I rate these two manufacturers best are: quality, safety, effectiveness, and reliability!


Be Well.....
~ William