How To Masturbate

SAFELY!

don't injure your penis!





Can Masturbation
Cause a Bent Penis?


For many men, reading a page on how to masturbate seems ridiculous. But for men who have suffered with a bent penis, learning how to masturbate correctly can be very important.
17% of all bent penis conditions are caused by improper masturbation!
How does a man do it incorrectly??
Didn't you just think it was something that comes pretty naturally? masturbation is
Well  masturbation is as natural as breathing! The thing is, many men do it too darn hard and repeatedly pull their cock to one side or another.
Many of these men have pulled their cock so hard and so often that they created a pretty severe bend and had to learn how to straighten that bend out.
Learning How
to
Masturbate Safely


If you are one of these men, you need to learn how to masturbate safely! Otherwise, you are going to bend your cock again. And then you will have to spend many more months straightening it out again.
Learning correct and safe ways to do it is not difficult. And, it will not give you less of an orgasm.
The most important part of masturbating correctly is not to pull your cock sideways or bend it. If you don't have Peyronies Disease, all that repeated sideways pulling is what probably caused your bent penis.
Your erect shaft was only designed to go straight in and out of a vagina. That's it. That's all. So, if you masturbate it in any other way, you're headed for trouble later in life. If you pull it too hard you could even fracture it!

Learning how to enjoy yourself safely is something that should be taught in every school. Every young man does it. So why not teach him how to do it so that he does not injure himself or deform his erection in the process?
How to Masturbate Safely Means:

Don't EVER Bend Your Erection!



This is the most important thing you will learn in this article:
Don't EVER bend your erection!
NEVER!
Not only do you risk penile curvature, you can actually break your cock. Yes. And, that is so serious that you can lose you can risk losing it!
OK. All you really have to know about masturbating (so that you don't create a bent penis) is: "Don't bend your erection!" That is what will ruin your erection.
Keep it straight. Don't pull to one side or the other. Use your hand or any kind of sex toy you want. Just keep it straight.
The best technique is to simulate a vagina in the best way possible. That's what it's all about anyway, isn't it.
If you're between girlfriends (or wives) and you need to satisfy you natural desires, try a Fleshlight. It is the most amazing sex toy on the market for men. Everyone loves them.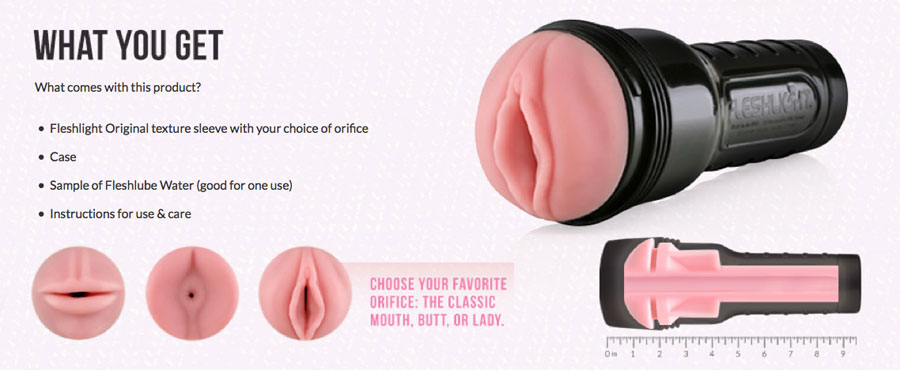 A Fleshlight is very inexpensive. And VERY satisfying. And you won't injure your cock if you use it correctly.
The best part is, a Fleshlight will naturally help you keep your erection moving in a correct natural way and you will not bend it! And it feels so much more like real intercourse than you can imagine. It's also so much more intense than stroking yourself by hand.
Safe Masturbation
Is Healthy!


Masturbation is totally natural for men who have no sex partner. And it is healthy! Don't believe all the nonsense that says otherwise. Knowing how to do it safely is important.
Men need to release their semen regularly. Those who do not have many more sexual problems, including much higher rates of prostate cancer.
So enjoy your natural desires. But do it safely! Now that you know the one simple rule of how to masturbate correctly and safely, Enjoy!


Be Well.....
~ William